Academy is a series of alternate future/universe skins in League of Legends. Set in a school / highschool, all of the champions are ether students or school staff members.
Lore
Students
Teachers/Coaches
History
Academy Adventures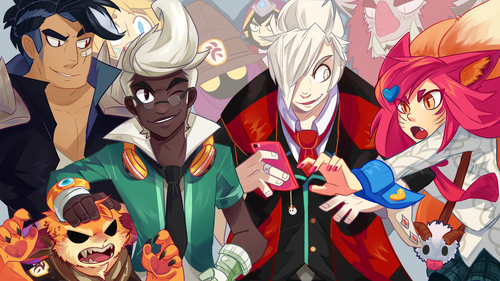 Season 1
BY SANDALWOODGRIPS
Season 2
BY SANDALWOODGRIPS
After a brief hiatus to recharge his artistic energies, Gutter Rat is back with Academy Adventures Season 2! Join us for more mayhem in the hallowed halls of the Academy every Monday as Ahri, Darius, Ekko, and Vlad try to make it through just a single school day unscathed.
And if you missed Season 1, or just want a refresher, check out all the comics from our inaugural season right here![1]
Trivia
The Academy Adventures comics were made as officially endorced Riot community projects, however characters and events made specifically in them (or taken from outside themes) were introduced with some creative liberty and as such are subject to future changes.
This skin theme shares some similarities with the Star Guardian theme of having a school / highschool setting.
Although they are not actually part of the theme, the following skins make appearances throughout Season 1 and Season 2 as students/teachers etc...
Media
References
References