Skins
Trivia
Development
Akali was designed by Coronach.
Akali is voiced by Laura Bailey.
In Japanese, Akali is read as Akari (明), which means "Light, Bright, Cheerful," contrasting to her title, "The Fist of Shadow".

In Sikhism, Akali is a word that is used for referring to someone or something that is "Divine".

 Akali's  

Shadow Dance

, was originally a skill shot rather than the point-and-click skill.
General
Quotes
Akali's joke is a tongue-in-cheek reference to the criticism towards the matchmaking system, often matching up teams of wildly varying levels, causing lower-leveled players to be swiftly defeated by higher-level ones.
Akali is one of the only champions that says the word "noob".

Before his relaunch,  Sion was another one.

Akali's quote: "Tread lightly." is similar to  Shen's quote: "Tread carefully."
Skins
This skin, along with the soccer skins for other champions, appeared just before the 2010 World Cup started, and were removed from the store on October 31, 2010.
The masks they are wearing are a reference to the masks worn at the Japanese Noh theatre theater.
She resembles the main character from Quentin Tarantino's movie, Kill Bill, hence her blood spattered yellow clothing and weapons.
It is likely a reference to Scorpion from the aforementioned Mortal Kombat, as her costume and color scheme are similar, as well as the fact that scorpions have stingers.
Relations
Media
Related Themes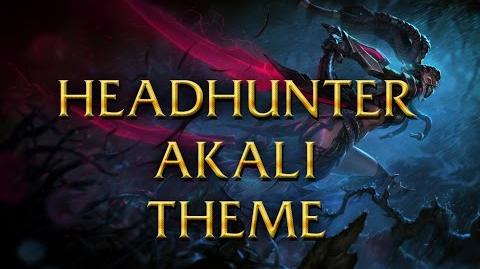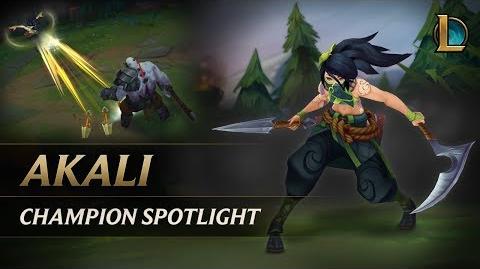 References
Upcoming Champions
Canceled Champions