Champion Spotlight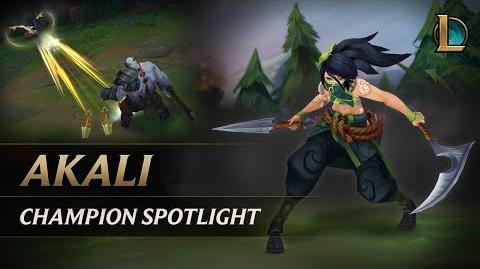 Recommended Items
Tips
Playing As  Akali
Akali excels at killing weaker characters. Let your team initiate and then strike at the people in the back.
Find the balance between storing  

Essence of Shadows

, and using  

Shadow Dance

before having max charges.
Playing Against  Akali
Akali can still be hit by area of effect spells while invisible inside  

Twilight Shroud

.
Akali greatly benefits from both
and . Watch which items she gets and prioritize her accordingly.
Return to base if your Health is low and Akali has multiple charges of her  

ultimate

.
Tricks
Ability Usage
Mastery Usage
Item Usage
Countering
References