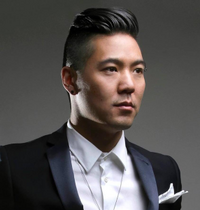 Alvin Lee is a Splash Artist working for Riot Games Inc.
Contributions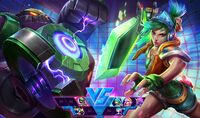 Splash art:

(Battle Boss)
(El Tigre)
(Draven Draven)
(Void Bringer)
(High Noon)
(Classic VU)
(Meowkai)
(SSW)
(Arcade)
(SSW)
(Urf Kench)
(SSW
(Omega Squad)
(SSW)
(SSW)
(Definitely Not)
Links
Leadership
Corporate
Production
Producer

Steven Snow
Mark Franz
'Status Kwoh'

Assistant Producer

Aaron 'Lindorn' Smith
Ryan 'RyanLaughlin' Laughlin
'TheGreatHembini'

Associate Producer

'Stallion'
Karen 'KarrieBear' Wnuk
'Gifted Wolf'

Miscellaneous Producer

Jason 'FastLoris' Lenny
'MrCrumb'
Jeff 'JeffJew' Jew

Operations

Chris Ward
Chris Collier
Nathan Ben-Attar

Engineering

Scott Gelb
Kevin Borer
Joel Anderson
Andrew Woo
Christopher McArthur
Cyriaque Kouadio
Scott Delap
Michael Root
Barry Livingston
David Banks
Vic Keenan
Jonathan McCaffrey
George 'Fruitstrike' Skleres
Ray Perez
VerrDon Mason
David Eilering
Mike Matsumura
Jianfei Liao
Luke 'Rabid Llama' Rinard
Kirk Black

Art
Design
Game Design

'Beat Punchbeef'
Trevor 'Classick' Romleski
Andy 'fantasyworld' Ho
Mark 'GMang' Sassenrath
Luke 'Rabid Llama' Rinard
'Yegg'

Technical Design
Community

Quentin Chappet
Radosław Pasternicki

Quality Assurance
Customer Service
User Interface
Marketing

Chris Enock
Chris Heintz
Andy 'fantasyworld' Ho
Jeffrey Pfingsten
Laura 'Moneypenny' Brown
Kevin Cheung

Business Development
Ad blocker interference detected!
Wikia is a free-to-use site that makes money from advertising. We have a modified experience for viewers using ad blockers

Wikia is not accessible if you've made further modifications. Remove the custom ad blocker rule(s) and the page will load as expected.