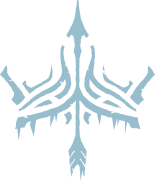 Upon Selection
Attacking
"Find peace."
"Life passes so swiftly."
"I bring the storm."
"I shall endure."
"A great darkness approaches."
"The Freljord awakens."
"Do not tempt the blizzard."
"I will not forsake my home."
"I am the snow, wind, and ice."
"The cycle closes."
Movement
"Meaning, in every snowflake."
"Something ancient stirs."
"I am neither the first, nor the last."
"What change will this wind bring?"
"Take time to reflect."
"I dream of eras past."
"Think beyond one lifetime."
"We are all connected."
"I will be reborn."
"Forever watchful."
"Winter wind, guide me."
"A thousand lives will I give for the Freljord."
"Let's soar."
"I have felt this corruption before."
Taunt
"So young, so naïve!"
"Poor creatures, so confined by a single life!"
Joke
"Laying an egg isn't as easy as it looks."
"The chicken or the egg? Actually I came first."
Laugh
Anivia laughs.
Anivia laughs.
Anivia laughs.
Anivia laughs.
Upon Triggering
[ |
Upon Casting
[ |
Anivia dances to Samba music.
Attacking
"They were lost long ago."
"As meaningless as one snowflake."
"So many chances... wasted."
"Snuff out the fire of chaos."
"Freeze the fury in their blood."
"Eternal winter."
"Frozen... forever."
"The world must be saved from itself."
"A heart of ice cannot bleed."
"Vile tainted things."
"To the bitter end."
Movement
"I hear whispers beneath the ice."
"Endless cold, endless peace."
"A world in perfect stillness."
"The cycle ends here."
"Life is corruption. Ice is purity."
"The abyss speaks through me."
"I have seen eons of suffering."
"A beating heart holds violence within."
"My skies darken."
"I will have serenity."
Taunt
"Come mortal beings, bring your armies to my domain. All will perish in endless winter."
"The wind will howl, the stone will crumble and the world will freeze beneath my wings!"
Taunting
"Your dream has failed."
"The Freljord is lost!"
Taunting
"Strength cannot save you."
"You too will succumb!"
Taunting
"I will not spare you, Lissandra!"
"Your plots are undone, Lissandra."
Joke
"With this dark power, I can finally... ugh, no... still not... easy."
"Behold my darkest power: laying an egg... uh... nope."
Laugh
Anivia laughs.
Anivia laughs.
Anivia laughs.
Anivia laughs.
References
Ad blocker interference detected!
Wikia is a free-to-use site that makes money from advertising. We have a modified experience for viewers using ad blockers

Wikia is not accessible if you've made further modifications. Remove the custom ad blocker rule(s) and the page will load as expected.