For the champion subclass, see Slayer
Cunning Tree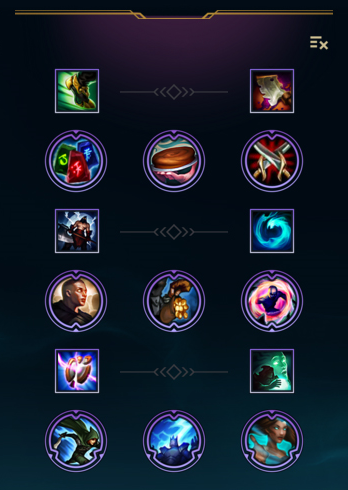 Other Mastery Trees:
Ferocity •
Resolve
Assassin
is a tier 2 Cunning mastery with 1 rank.
[1]
Patch History
Damage bonus increased to 2% from 1.5%.
Increased damage now only affects enemy champions.
Added
Tier 2 Cunning mastery with 1 rank.
Grants 1.5% increased damage while no allied champions are nearby (800 range)
References
Ad blocker interference detected!
Wikia is a free-to-use site that makes money from advertising. We have a modified experience for viewers using ad blockers

Wikia is not accessible if you've made further modifications. Remove the custom ad blocker rule(s) and the page will load as expected.