"Regrettably, I must retire in order to find a digestive."

This article or section contains obsolete information, but exists here for historical purposes.
Cunning Tree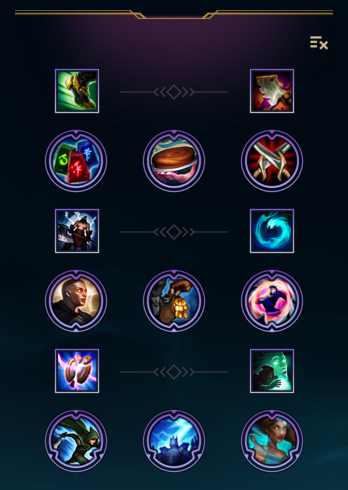 Other Mastery Trees:
Ferocity •
Resolve
Bandit
is a tier 4 Cunning mastery with 1 rank.
[1]
Strategy
Bandit's main benefactors are  supports (they don't usually last hit) allowing them to gain 「 up to  6 / 7 per minion wave while staying 」「 up to  3 per 5 seconds while harassing 」 in lane.
Bandit helps champions (especially  melee ones) whose abilities apply on-hit effects ( , , , , and )
Patch History
References

Bandit was a tier 5 Utility mastery with 1 rank.
Effect per Rank
Requirements
Requires 16 points in Utility.
Requires 1 point in Wealth.
Patch History
Removed due to Season 2016.