Champion Spotlight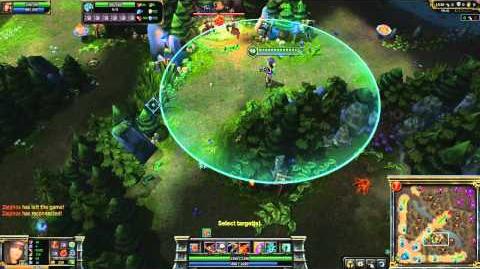 Recommended Items
Tips
Playing as  Caitlyn
Make use of her  

Yordle Snap Trap

s by placing them pre-emptively to ensure that you'll have one off of cooldown during combat.
Avoid using  

Ace in the Hole

in large team melees as it might be blocked by the wrong target.
Fire  

90 Caliber Net

away from the opponent to close the gap or hop over walls.
Playing Against  Caitlyn
Keep behind allied minions if Caitlyn is harassing you with  

Piltover Peacemaker

(it deals less damage with each subsequent target).
You can intercept  

Ace in the Hole's

missile from hitting an ally if you stand in its path.
Tricks
Ability Usage
If an enemy is teleporting nearby, you can place a  

Yordle Snap Trap

at the site of teleportation on the side of the enemy's nexus. This ensures that the enemy will be ensnared upon arrival.
Mastery Usage
Item Usage
Buying an
and a Critical Chance/Attack Speed item such as can increase your DPS dramatically by allowing you to proc Caitlyn's passive very quickly with properly timed auto attacks and combos.
Countering
References