Champion Spotlight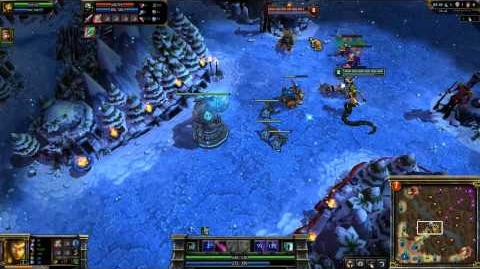 Recommended Items
Tips
Playing As  Cassiopeia
Use  

Twin Fang

on poisoned stationary targets like monsters and units stunned by her  

Petrifying Gaze

for maximum damage.
Lead your enemy when targeting with  

Noxious Blast

to ensure the hit.
Playing Against  Cassiopeia
Be wary of Cassiopeia's damage potential with  

Twin Fang

when she has you poisoned.
Turn away from Cassiopeia when she is casting  

Petrifying Gaze

to be slowed instead of stunned.
Tricks
Ability Usage
Mastery Usage
Thunderlord's Decree is good on Cassiopeia because, in conjunction with  

Noxious Blast

and/or  

Miasma

,  

Twin Fang

can proc the damage very easily without putting her at too much risk.
Stormraider's Surge works well as a means of escape. If  Cassiopeia can deal enough damage in a short amount of time, she can proc the speed boost and get away safely.
Deathfire Touch is another good mastery as it adds an extra DoT to the already potent one  Cassiopeia has.
Item Usage
Countering
References