Champion Spotlight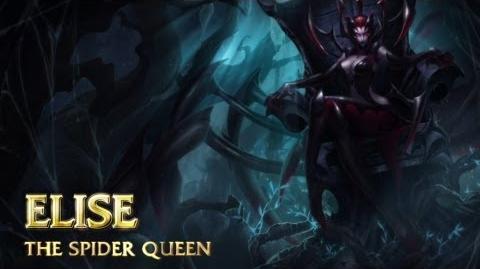 Recommended Items
Tips
Playing As  Elise
Playing Against  Elise
Elise's  

Spider Form

is more dangerous when you are at low health, and her  Human Form more potent when you are at high health.
 

Rappel

will only move Elise straight up and down unless she can descend upon an enemy unit.
 

Rappel

has a long cooldown. Elise is vulnerable after she has used it.
Tricks
Ability Usage
Mastery Usage
Item Usage
Countering
References