Essence Reaver
is a
finished item
in
League of Legends
.
[1]
Recipe
Cost Analysis
Gold Value
Maximum Gold Value of CDR from First Passive
Gold Efficiency*
103.43%

gold efficient, without its passives.
is
With full cooldown reduction from its passive, is

119.12%

gold efficient, without its mana-on-critical-strike.
Similar items
Notes
The bonus cooldown reduction scaling is non-linear, granting

0.18% - 20% (based on Critical Chance)

cooldown reduction, rather than granting

「 1% for every 1.5% 」

「 0.67% for every 1% 」

critical strike chance

.
mana restoration passive is strictly tied to critically striking basic attacks. Therefore, attacking turrets or using abilities will not trigger the passive. is the only exception.
Strategy
champions pursuing a crit AD build and who profit from cooldown reduction. As such, it is best suited for all  marksmen and those  melee champions, who can easily implement basic attacks into their rotation or possess abilities which can  critically strike based on their

critical strike chance

.
is suited best for
Because of the multitude of useful stats, champions that can make good use of all three stats (attack damage, critical strike chance, cooldown reduction) might purchase this item, regardless of whether or not they get use out of this items mana regeneration passive.
Good examples for champions profiting from are , , , , or .
Trivia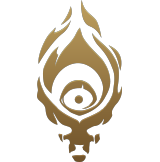 Patch History
Attack damage increased to 70 from 65.
Additional cooldown reduction is no longer linear with critical strike chance (from other sources).

CDR

= (

Crit

 × (1 + 0.1 ×

Crit

)) ÷ 6
Attack damage decreased to 65 from 80.
critical strike added, increased to 20% from 0%.
Life Steal removed, decreased to 0% from 10%.
Basic attacks no longer restore missing mana.
Added

Unique Passive:

10% cooldown reduction.
Added

Unique Passive:

Gains up to +20% additional cooldown reduction equal to your critical strike chance from other sources.
Added

Unique Passive:

Critical strikes restore 3% of your maximum mana.
Fixed a bug where Essence Reaver was restoring more mana than it should at higher mana levels.
Attack damage increased to 60 from 50.
References
Starter items
Consumables
Trinkets
Distributed
Basic items
Advanced items
Finished items
Removed items