Resolve Tree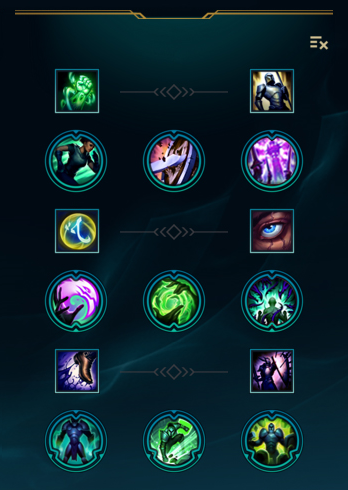 Other Mastery Trees:
Ferocity •
Cunning
Explorer
is a tier 2 Resolve mastery with 1 rank.
[1]
Patch History
Movement speed increased to 15 from 12.
Added
Tier 2 Resolve mastery with 1 rank.
Grants 12 bonus movement speed in brush and in river.
References

Explorer was a tier 4 Utility mastery with 1 rank.
Effect per Rank
Start a game on Summoner's Rift with an , which places an invisible ward that lasts 60 seconds (replaced by  25 bonus gold on other maps)
Requirements
Requires 12 points in Utility.
Requires 1 point in Biscuiteer.
Trivia
Patch History
Removed due to Season 2014.
Added
Tier 4 Utility mastery with 1 rank.
Start a game on Summoner's Rift with an , which places an invisible ward that lasts 60 seconds (replaced by  25 bonus gold on other maps)