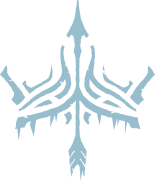 Upon Selection
"If you're buying, I'm in!"
Attacking
"Last call!"
"Have a drink!"
"Yah!"
"Dodge this!"
"Happy hour incoming!"
"Fight time!"
"Time to roll out the barrel!"
Movement
"Don't get pushy!"
"Yeah, yeah... "
"Need some grog... "
"Oh yeah!"
"Get some!"
"I'm on it..."
"Let's get this party started!"
Taunt
"I'll drink you under the table, scrub!"
Joke
"The only time I have a drinking problem is when I spill it!"
Laugh
Gragas laughs.
Gragas laughs.
Gragas laughs.
Gragas laughs.
Upon Casting
[ |
Gragas dances to an accordion.
References
Ad blocker interference detected!
Wikia is a free-to-use site that makes money from advertising. We have a modified experience for viewers using ad blockers

Wikia is not accessible if you've made further modifications. Remove the custom ad blocker rule(s) and the page will load as expected.