"Regrettably, I must retire in order to find a digestive."

This article or section contains obsolete information, but exists here for historical purposes.
Resolve Tree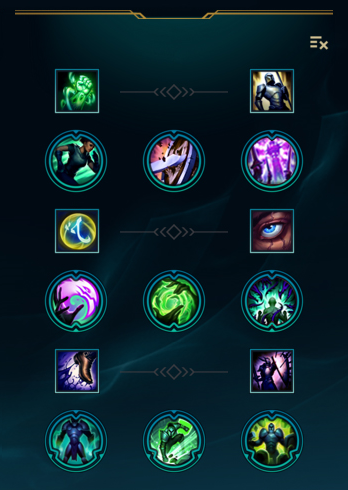 Other Mastery Trees:
Ferocity •
Cunning
Patch History
Removed due to Season 2018.
Replaced by .
Bug Fix:

Cooldown no longer refreshes when attempts (and fails) to cast on a target he recently dashed through.
Added
Tier 6 Resolve Keystone mastery with 1 rank.
After being in combat for 4 seconds, your next basic attack against an enemy champion deals (3% maximum health) bonus magic damage and heals you for the same amount (reduced to 1.5% maximum health for ranged champions)
References