The Community Choice Awards

As another wonderful year comes to a close we are happy to present the 2014 Community Choice Awards.
Make sure to stock up on some Poro-snax as we vote, discuss and recap all the things that happened this year in League.
Skill usage
Build usage
Recommended builds
Countering
One of  Graves' strengths is his burst. Try to avoid his high burst and take advantage of his high cooldowns during the early game.
Consider investing in early armor to mitigate his damage at early game.
Try to spread your team out, to minimize the damage from  

Collateral Damage

.
Quickly move out of  Graves's  

Smokescreen

. The debuff only last when you are inside the AoE.

Also, save your spells until outside of  

Smokescreen

as the vision loss can lead to the loss of your target.
If you are a champion that plans to cast a supportive ability on an ally, considering staying close to the ally so that  

Smokescreen

cannot stop you from seeing them and thus casting onto them.
Champion Spotlight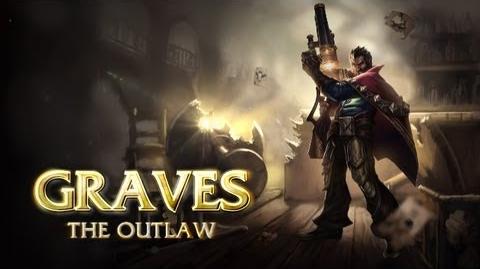 Upcoming Champions
Canceled Champions
Concept Art