"You belong in a museum!"

This article or section may contain obsolete information, but exists here for historical purposes.
Cunning Tree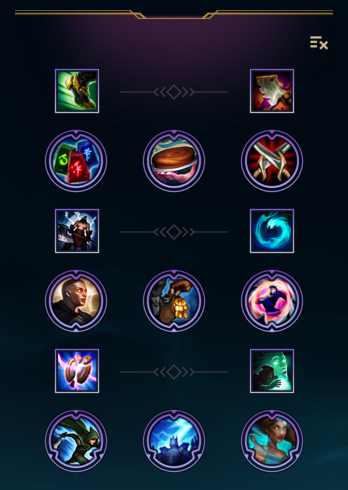 Other Mastery Trees:

Ferocity •

Resolve
Greenfather's Gift
is a tier 4 Cunning mastery with 1 rank.
[1]
Trivia
Greenfather's Gift is functionally similar to and references
passive.
Patch History
Removed due to Season 2018.
Added
Tier 4 Cunning mastery with 1 rank.
Stepping into brush causes your next basic attack or damaging ability to deal (3% of target's current health) bonus magic damage (9 second cooldown)
References