Champion Spotlight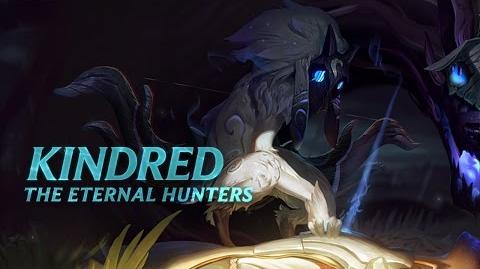 Recommended Items
Tips
Playing As
Moving around between attacks while jungling will help you avoid damage.
Pick which
you want to pursue carefully; getting many of them is the key to success as the game goes on.
Don't go in first to a large team fight. Wait for your teammates to initiate.
Playing Against
Kindred are fragile - turn the pressure up on them, and they will be forced to play cautiously.
Clear the Wolf activates on jungle camps to slow down Kindred's damage output.
When Kindred uses
get inside, it stops all champions from dying.
Tricks
Ability Usage
Mastery Usage
Item Usage
Countering
References