Champion Spotlight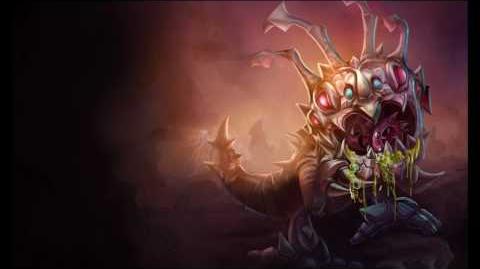 Recommended Items
Tips
Playing As
can outrange most champions with his ability.
Use
to set up a perfect .
Make the most out of your
.
Playing Against
doesn't have a good escape ability, so he's especially prone to ganks.
Run away from
!
The range on
increases each rank.
 Baron Nashor extremely early. It can be valuable to ward  Nashor when completes his .
allows to kill
Tricks
Ability Usage
Mastery Usage
Item Usage
is a great item on . It gives him attack speed, cooldown reduction, attack damage, and other stats which are useful on him. The passive of is escpecially useful on him because he can proc it every few seconds using his .
Countering
References
Ad blocker interference detected!
Wikia is a free-to-use site that makes money from advertising. We have a modified experience for viewers using ad blockers

Wikia is not accessible if you've made further modifications. Remove the custom ad blocker rule(s) and the page will load as expected.