Champion Sneak Peek: Lee Sin, the Blind Monk
By ByronicHero [1]
Last year, around this time, we were forced to say our goodbyes to a loved and cherished friend, taken from us so tragically and so senselessly before his time. On April 1, 2010, we bid farewell to
 Urf the Manatee. It was a trying time for all of us all, and many came forward to pour their hearts out and memorialize this noble prince among Sea Cows.
If there's anything that the death of Urf the Manatee has taught us, it's that people deal with grief in different ways. For instance, take this gentleman here.
 Lee Sin was so shaken up that he actually ran off and joined a monastery. Now he's Lee Sin the Blind Monk. Hey, what do you mean you've seen him before?
Media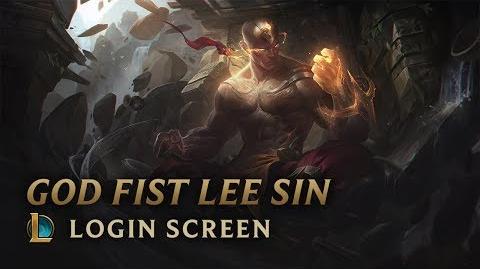 Related Music
Related Videos
References
Ad blocker interference detected!
Wikia is a free-to-use site that makes money from advertising. We have a modified experience for viewers using ad blockers

Wikia is not accessible if you've made further modifications. Remove the custom ad blocker rule(s) and the page will load as expected.