Champion Spotlight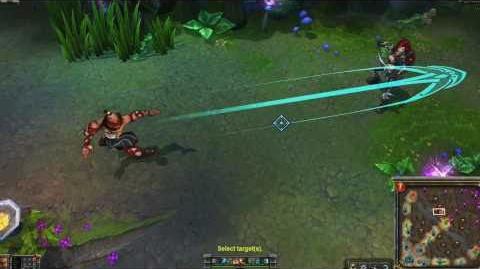 Recommended Items
Tips
Playing As
Use
before so you can chase the target with .
Take advantage of
by weaving in basic attacks between spell casts - this maximizes damage output and minimizes Energy loss.
Self-casting
and using are powerful tools for killing neutral monsters (in the jungle).
Playing Against
Stay spread out to minimize the impact of
ultimate, .
has powerful tools to combat physical damage in and but he is still vulnerable to magic damage.
relies heavily on following up with his abilities. Use disables to prevent him from chaining together his abilities and attacks.
Tricks
Ability Usage
Mastery Usage
Item Usage
Countering
References
Ad blocker interference detected!
Wikia is a free-to-use site that makes money from advertising. We have a modified experience for viewers using ad blockers

Wikia is not accessible if you've made further modifications. Remove the custom ad blocker rule(s) and the page will load as expected.