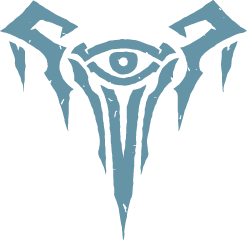 Champion Select
Pick
 e "I will bury the world in ice."
Ban
Each of these skins feature some additional quotes and interactions, but otherwise use the Classic voiceover. Some Classic voicelines may also be disabled while using alternate skins.
Attacking
"I am Iceborn."
   
"Flesh freezes so easily."
   
"Foolish child."
   
"Succumb! It's inevitable."
   
"The cold will numb your pain."
   
"Your time has passed."
   
"You can't stop an avalanche."
   
"Embrace the cold."
   
"Feel the power of true ice!"
   
"Your death serves greater purpose."
   
"Another frozen corpse."
   
Movement
"All will kneel... in time."
   
"I see things clearly."
   
"I will restore Freljord's greatness."
   
"Plans within plans."
   
"There will be no thaw."
   
"Battles come and go. I am eternal."
   
"This world has forgotten true power."
   
"So many secrets buried in ice."
   
"No one will remember them."
   
"They cannot fight the cold."
   
"This is but a battle. I've already won the war."
   
"I never rest."
   
"The Watchers will return."
 
"Ages pass, yet I remain."
 
Taunt
"I've been killing your kind for centuries!"
   
"Surrender. My triumph is inevitable."
   
"The world began in ice and it will end in ice."
   
"Close your eyes and let the cold take you."
   
Taunting
"I've killed so many queens I've lost count!"
   
Taunting
"Kneel before me and I will unleash your power!"
   
Taunting
"You really picked the wrong side."
   
Joke
"I make cold look... hot."
   
"I consider frigid a compliment."
   
"Is it cold in here, or is it just me?"
   
Laugh
Lissandra laughs.
   
Lissandra laughs.
   
Lissandra laughs.
   
Upon Using
"Freeze!"
   
"Entomb!"
   
"Kneel!"
   
Start
 e "At last, our ascension is at hand!"
Victory
 e "The Iceborn rule Freljord!"
While on the Victory Screen on the Howling Abyss as any Champion
References