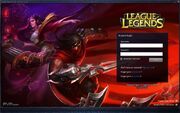 The Lunar Revel is an event based on the Lunar New Year in the Asian Lunar calendar. It has been celebrated in the League of Legends world since 2012 and continued in 2013[1]. It started on January 10, 2012, and was accompanied by the release of four new skins and the temporary renaming and replacement of pictures of several consumable items.
Background
Lunar New Year is an annual festival still popularly celebrated by the Asian cultures such as Chinese, Korean and Vietnamese. Every lunar new year changes the symbolic animal of the Chinese zodiac. The Lunar Revel skins also reflect that animal of the year accordingly. For example, Dragon is the zodiac animal of 2012, so three of four skins feature the dragon theme in the name and the design. In 2013, it is the year of snake, so
Cassiopeia was given her Lunar Revel skin that year.
Champion skins
2012
2013
2014
Features
Items
Some items received new temporary names/icons to celebrate the festivities:
Ward Skins
For the 2013 Lunar Revel event, Riot had two ward skins to kick off the celebration for the year of the serpent. These ward skins were free to use throughout the duration of the event.
Gallery
2012 Lunar Revel Skins Artwork
2013 Lunar Revel Skins Artwork
2014 Lunar Revel Skins Artwork
Login Music and Login Animations
Lunar Revel 2012
Lunar Revel 2013
Lunar Revel 2014
References