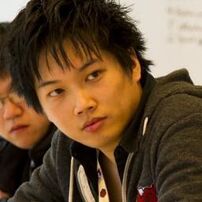 Jeffrey 'Lyte' Lin was an employee previously working for Riot Games as the Lead Designer of Social Systems of League of Legends.
About
Lyte has a Ph.D. in
cognitive neuroscience
with a master's degree in
cognitive psychology
from the University of Washington.
[1]
[2]
While working on his Ph.D., Riot Games offered Lyte a job developing features related to player behavior; he officially joined Riot Games in February 2012.
[3]
He is 28 years old and used to work in a research lab.
[4]
[5]
Lyte played
EverQuest
in the same guild with
Geeves
and
Kitae
almost a decade ago, and has been playing League of Legends since August 2011 after being introduced to it by Geeves.
[6]
[7]
Before joining Riot Games, Lyte was an employee at
Valve Software
.
Current works
See also
References