Champion Spotlight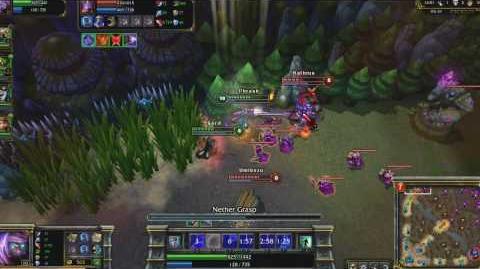 Recommended Items
Tips
Playing As
Wait to cast
until there are nearby enemies for the to attack or kill.
Use
and to renew the duration of on enemies.
Avoiding damage in lane maximizes the uptime on
, increasing Malzahar's safety dramatically.
Playing Against
When Malzahar hits an ability on enemies affected by
, the are refreshed.
Avoid minion waves that have been affected by
. You never know when they may die and pass the onto you.
Malzahar is especially dangerous when he has built up his
.
Tricks
Ability Usage
Mastery Usage
Item Usage
Countering
References
Ad blocker interference detected!
Wikia is a free-to-use site that makes money from advertising. We have a modified experience for viewers using ad blockers

Wikia is not accessible if you've made further modifications. Remove the custom ad blocker rule(s) and the page will load as expected.