Champion Spotlight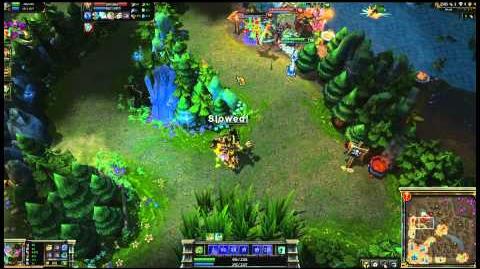 Recommended Items
Tips
Playing As
can be tossed into brush or over terrain to gain line of sight on your enemies.
Save
for after your opponents have fully committed to a fight.
Ranking up
and gives Maokai powerful crowd control moves, while ranking up will improve your damage output and ability to farm.
Playing Against
can be avoided by placing friendly minions between yourself and them. You can also just outrun them if you're fast.
does more damage if you attack Maokai or his allies within the area of effect. Stay out of the area to avoid the damage.
Maokai will avoid taking damage while he's using
, so don't waste your abilities.
Tricks
Ability Usage
Mastery Usage
Item Usage
Countering
References
Ad blocker interference detected!
Wikia is a free-to-use site that makes money from advertising. We have a modified experience for viewers using ad blockers

Wikia is not accessible if you've made further modifications. Remove the custom ad blocker rule(s) and the page will load as expected.