Champion Spotlight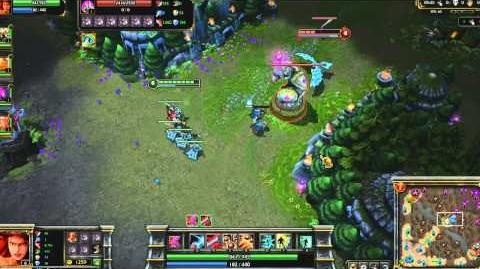 Recommended Items
Tips
Playing As  Miss Fortune
Miss Fortune ramps up  

speed

if she hasn't recently taken damage. Avoid getting hit to move very fast.
Use  

Double Up

on the furthest enemy minion if enemy champions are hiding in back; it will bounce to them for lots of damage.
Playing Against  Miss Fortune
Miss Fortune's  

speed boost

is removed if she is damaged by an enemy.
Miss Fortune is easy to kill if you can reach her; target her first in team fights.
Tricks
Ability Usage
Mastery Usage
is good for in-lane sustain, especially if used in conjunction with Strut - using it against a big wave of minions can get your health up quickly.
 

Make It Rain

and  

Bullet Time

- it triggers upon the third instance of damage (for both abilities), and it is a good form of harassment when used with  

Make It Rain

.
synergizes well with
is good for stacking damage against champions through continuous auto-attacks.
Item Usage
Countering
References