Champion Spotlight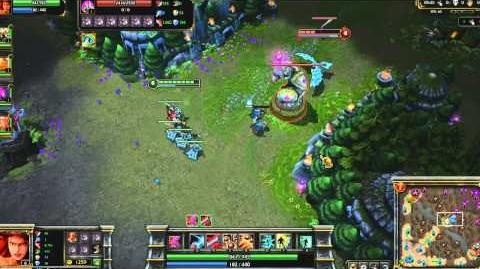 Recommended Items
Tips
Playing As
Miss Fortune ramps up
if she hasn't recently taken damage. Avoid getting hit to move .
Use
on the furthest enemy minion if enemy champions are hiding in the back. It will bounce to them for lots of damage.
Make sure to utilize
while is on cooldown to maximize the active's availability.
Playing Against
Miss Fortune's
is removed if she is damaged by an enemy.
Miss Fortune is easy to kill if you can reach her. Target her first in teamfights.
Tricks
Ability Usage
Mastery Usage
Item Usage
Countering
References
Ad blocker interference detected!
Wikia is a free-to-use site that makes money from advertising. We have a modified experience for viewers using ad blockers

Wikia is not accessible if you've made further modifications. Remove the custom ad blocker rule(s) and the page will load as expected.