Visual Upgrade: Nidalee, the Bestial Huntress
By NeeksNaman [3]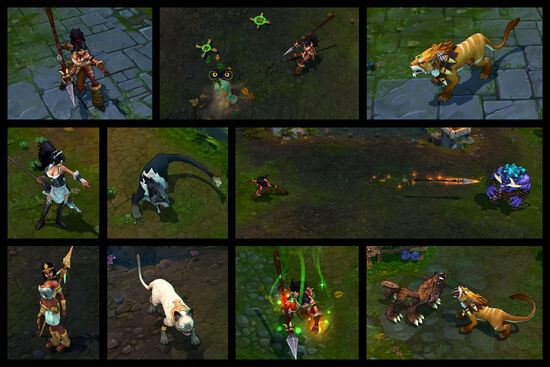 Many of you have been asking for a new look for
 Nidalee. We're pleased to announce that we've heard you, and that you can expect a complete Visual Upgrade for the Bestial Huntress in an upcoming patch.
In addition to a new model for both
 lady and
 cougar, this update includes new animations and spell effects across both of her forms. We'll also be upgrading the model and splash art for all of Nidalee's skins, so you can enjoy the latest fashion, whether you're a
 French Maid [S|L] or a
 Pharaoh [S|L].
The next time you feel the need to go swiftly slinking through the
 brush, ready to
 Pounce on an unsuspecting foe, do so knowing you look stunningly stylish.
Media
References
Ad blocker interference detected!
Wikia is a free-to-use site that makes money from advertising. We have a modified experience for viewers using ad blockers

Wikia is not accessible if you've made further modifications. Remove the custom ad blocker rule(s) and the page will load as expected.