Ferocity Tree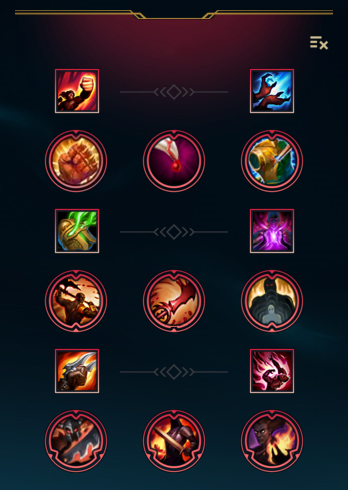 Other Mastery Trees:
Cunning •
Resolve
Piercing Thoughts
is a tier 5 Ferocity mastery with 5 ranks.
[1]
Notes
Piercing Thoughts stacks multiplicatively with magic penetration)
passive (35.91 / 36.82 / 37.73 / 38.64 / 39.55% total
Patch History
Bug Fix:

Splitting points between and granted the incorrect amount of stats.
Added
Tier 5 Ferocity mastery with 5 ranks.
Grants 1.4 / 2.8 / 4.2 / 5.6 / 7% magic penetration.
References
Ad blocker interference detected!
Wikia is a free-to-use site that makes money from advertising. We have a modified experience for viewers using ad blockers

Wikia is not accessible if you've made further modifications. Remove the custom ad blocker rule(s) and the page will load as expected.