Ad blocker interference detected!
Wikia is a free-to-use site that makes money from advertising. We have a modified experience for viewers using ad blockers

Wikia is not accessible if you've made further modifications. Remove the custom ad blocker rule(s) and the page will load as expected.
Runeterra (also knowns as Magic Earth) is the fictional world where League of Legends takes place. It comprises the supercontinent of Valoran (the location of most of the world's nations as well as its influential figures) twelve oceans with three archipelagos around it, and a couple of moons rotating around the planet.
Locations
Though there are many regions and settlements on Valoran, the rest of Runeterra remains largely unknown:
Demacia

Demacia City

Alabaster Library
Buvelle mansion
College of Magic
Crownguard mansion
Demacian barracks
Demacian harbor
Demacian penitentiary
Laurent mansion
The Citadel of Dawn

The Hall of Valor
The Grand Plaza
The Temple of the Lightbringers

The Golden Round
Vayne mansion

Demacian rural town
Golden crossing
Jandelle
Needlebrook
Rocky Highlands
Uwendale
Freljord

Avarosan Iceflow Glacier
Frosthorn Peak
Gelid Vortex
Glaserport
Ursine Village
Warded Gateway

Frozen Caverns
Frostguard Citadel

Holdrum
Noxus

Basilich
Bel'zhun
Bloodcliffs
Bucket Creek
Drugne
Fallgren
Gereshni
Glorft
Grannit
Ironwater
Kilgrove
Krexor
Northern Plains
Noxtoraa
Noxus Prime

Chains of Grades
Du Couteau mansion
Ivory Ward District
The Immortal Bastion
Noxian Bleak Academy
Sion's memorial
The Fleshing arena

Qualthala
Rokrund
Rugg
The Drakengate
Trevail
Uindor
Urzeris

Palclyff
Piltover

Northern Piltover

Drawsmith Arcade
Heimerdinger's Laboratory
Iron Sand Commercia
Mainspring Crescent
North Wind Commercia
Old Hungry Clock
Piltover City Zoo
Piltover Customs
Piltover's illustrious Bluewind Court

Clan Arvino mansion
Clan Cadwalder mansion
Clan Ferros mansion
Calan Giopara mansion
Clan Medarda mansion
Clan Morichi mansion

Piltover Police Department
Piltovan theater
Old Reveck's house
Yordle Academy of Science & Progress

The Cliff

Drop Street
Sun Gates

Techmaturgy Bridge

Statue of The Spirit of Wealth
Statue of The Essence of Honesty

The Dock

Piltover's warship squadron

The College of Techmaturgy

Southern Piltover

Boulevard of a Hundred Taverns
Boundary Markets
Ezreal's house
First Assemblage of the Glorious Evolved
Glasswell Street
Horologica Avenue
Sidereal Avenue

Incognia Plaza

Zindelo's Incognium Runeterra

Oblique Lane
Piltover's Treasury

The Clockwork Vault
The Ecliptic Vaults

The Rising Howl

Zaun

The Cliff

Breather Station

"Pure Air" Market
Shimmer Bar

College of Techmaturgy
Dr. Mundo's Laboratory
Reveck's house
Sir Feisterly's Fantastical Fair
Sump Works
The Slums

Hope House Orphanage
Ekko's house
Memorial Wall

Viktor's Laboratory
Zaun sewer

Southern Zaun

Boundary Markets
Promenade levels
Priggs Industries

Priggs Industries factories
Priggs Industries warehouse

Stonewall
The Great Barrier

Mount Targon

The Peak
The Lunari Temple
The Rakkor Tribe
The Solari Temple
Aurma
Fyrone Flats
Icathia
Kumanagra
Mudtown
Sablestone Mountains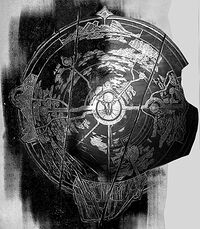 Shurima

Bel'zhun
Gereshni
Nashramae
Sai
Shuriman Capital

Cycle of Ascension
Emperors Way road
Oasis of the Dawn
Palace of Ten Thousand Pillars
Scholes Palace
Steps of Ascension
The Great Library of Nasus
The Library of the Sun
The Tomb of the Emperors
Temple of the Sun

Shurima Wastes

Astrologer's Tower
Kenethet
Nerimazeth
Vekaura
Zuretta

The Tomb of Ne'Zuk
Odyn Valley
Urzeris

Tempest Flats
Yordle Land
Guardian's Sea

Blue Flame Islands

Bilgewater

East Bay

Grey Harbor
Port Mourn
Smuggler's Cove
Southern Beacon

West Bay

Rat Town

Diver's Bluff
Fleet Street
Freeman's Aerie
Slaugher Docks

Gangplank's warehouse
The Dead Pool (Destroyed)
White Wharf

Temple of The Mother Serpent
The Syren

Isle of Buhru

Ionia

Bard Mountain
Celestial Fortress
Galrin
Hirana Monastery
Kinkou Monastery
Master Yi's Village
Navori

Astral Grove
Ionian Capital City

Kashuri armories
The Lotus Garden

Placidium

Shojin Monastery
Serene Garden

Omikayalan
Shon-Xan
Temple of Pallas
Temple of the Jagged Knife
Tevasa Mountain
Tuula
Zhyun

Knife Straits
The Shroud

Shadow Isles

Vaults of Arcana

Grand Gallery of Ancient Artifacts
The Celestial Vault

The Lunatropic Demisphere

The Hall of Conjunction

The Radiance of Alignments

The Athenaeum of Light

The Litanies of the Sentinels

Conqueror's Sea
10 Currently Unknown Seas
See Also
Races
From Runeterra
Outside of Runeterra