Ad blocker interference detected!
Wikia is a free-to-use site that makes money from advertising. We have a modified experience for viewers using ad blockers

Wikia is not accessible if you've made further modifications. Remove the custom ad blocker rule(s) and the page will load as expected.
Cunning Tree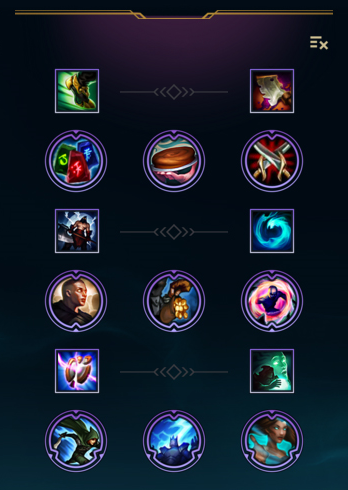 Other Mastery Trees:
Ferocity •
Resolve
Patch History
Time frame to trigger the effect increased to 2.5 seconds from 2.
Movement speed increased to 40% from 35%.

New Effect:

Grants 75% Slow Resist.
V5.22 Added
Tier 6 Cunning Keystone mastery with 1 rank.

Dealing

30% of a champion's maximum health

within 2 seconds grants you 35% bonus movement speed for 3 seconds (10 second cooldown)
References