Resolve Tree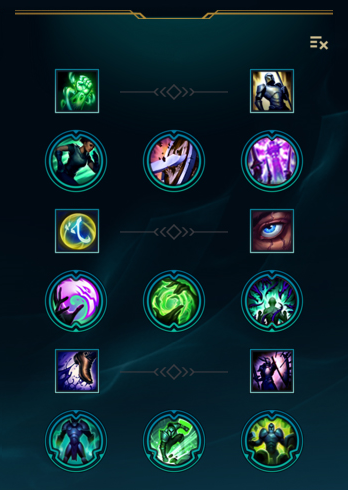 Other Mastery Trees:
Ferocity •
Cunning
Patch History
Bug Fix:

The heal component was calculated based on the health of the siege minion or large monster that was killed, rather than the user's health.
Heal changed to

6% maximum health

from 100.

New Effect:

Heal now triggers on large monster kills.
Tier 6 Resolve Keystone mastery with 1 rank.

Killing a siege minion and large monsters permanently grants bonus health: 20 for siege minions and 10 for large monsters. This bonus is capped at 300, after which you will restore 100 health whenever a nearby siege minion dies.
References
Ad blocker interference detected!
Wikia is a free-to-use site that makes money from advertising. We have a modified experience for viewers using ad blockers

Wikia is not accessible if you've made further modifications. Remove the custom ad blocker rule(s) and the page will load as expected.