Visual Upgrade: Twisted Fate, the Card Master
By NeeksNaman [2]
Card sharks everywhere will be excited to know that
 Twisted Fate is receiving a Visual Upgrade in the upcoming patch. The Card Master is a classic champion that remains one of the most popular around the world. Fate has smiled upon everyone's favorite gambler - he's getting a new model as well as revamped textures, sound effects, spell effects, and voice over. Each one of Twisted Fate's skins is being adapted to his higher quality model, so you'll see upgrades across the board. He's also got some sexy new moves inspired by the latest dance craze.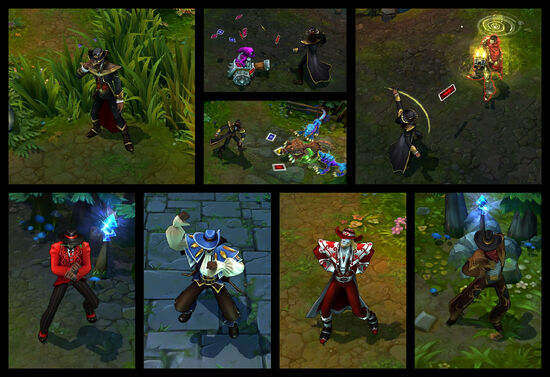 Media
Related Music
2014 FIFA World Cup Theme
Related Videos
References
Ad blocker interference detected!
Wikia is a free-to-use site that makes money from advertising. We have a modified experience for viewers using ad blockers

Wikia is not accessible if you've made further modifications. Remove the custom ad blocker rule(s) and the page will load as expected.