Ad blocker interference detected!
Wikia is a free-to-use site that makes money from advertising. We have a modified experience for viewers using ad blockers

Wikia is not accessible if you've made further modifications. Remove the custom ad blocker rule(s) and the page will load as expected.
While I was working on a custom champ, I decided to release a little 'teaser' associated with the next champion(s) I am working on. I do hope you speculate and actually guess most of the info, since this lovely (LoL Wiki) community has always surprised me. ;)
Next Champion
A 'royal knight' style of appearance;
Most likely a fighter;
Offers allied champions an aura;
Hails from Demacia;
Next Champ slated after above one
Cyborg-based appearance and kit;
Utilizes the 'Shapeshifting' mechanic;
Hails from Piltover;

Can be stated he is a rouge/has evil intentions;

Will have a rival that will soon be added;
Capable of countering Caitlyn;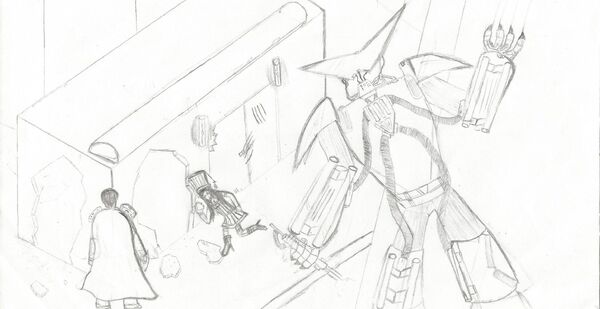 Disclaimer: I am no Da Vinci or Picasso, so do not expect that kind of level of art.
Conclusion
Hope you people like this little 'thing' I have done. I guess I needed to do something in my free time, right? Anyways, see you soon.