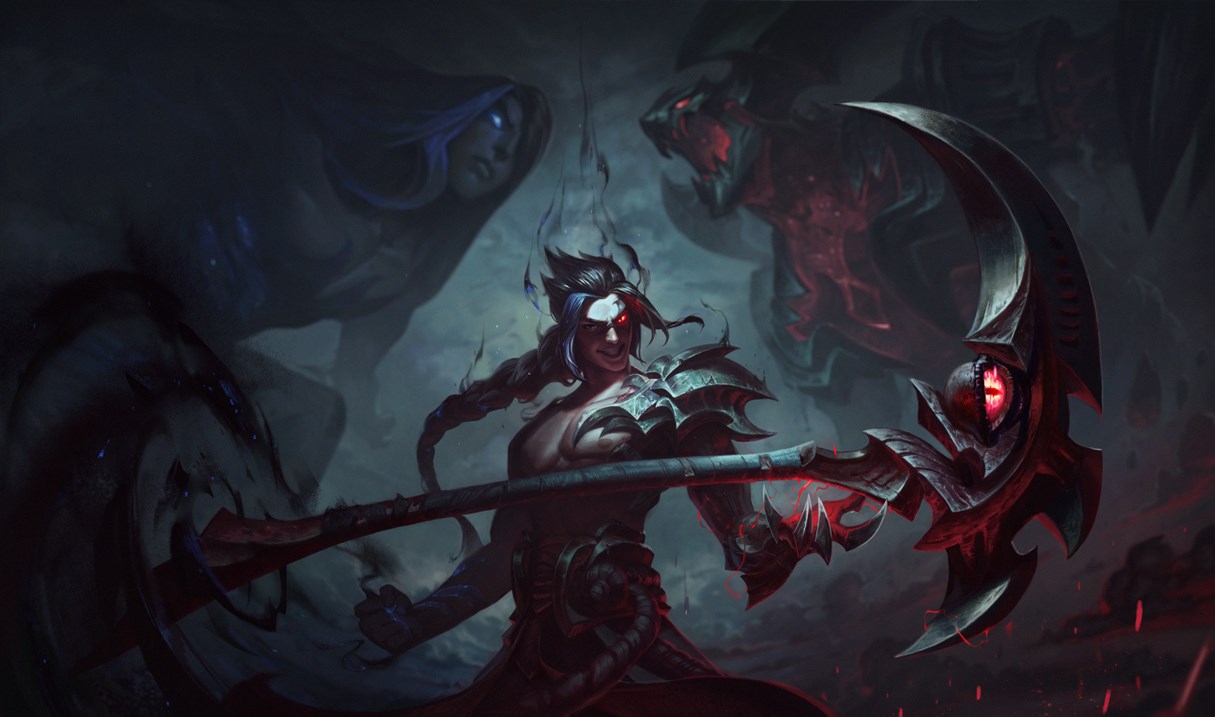 Champion, the Title is a champion in League of Legends.
Abilities
Every Ability used gives Trebelion stacks of Ascending Bass These stacks are consumed to produce different effects during his ultimate.

Stacks gained per cast 1 / 3 / 5 / 7

Soundbarrier grants stacks on barrier creation and the barrier being broken.

Dubstep grants stacks per champion hit.
Bass Cannon

COST:

60 / 70 / 80 / 90

mana
Active: Trebelion fires huge bass waves in a 80 degree cone to damage enemies infront of him, this deals magic damage.

Magic Damage:

60 / 100 / 140 / 180 / 220

(+ 55% AP)
SoundBarrier

COST:

90 / 100 / 110 / 120 / 130

mana
Passive: Trebelion Passively gains Movement speed.

Movespeed Bonus:

5 / 7.5 / 10 / 12.5 / 15%

Active: Trebelion Creates a barrier around Himself, absorbing incoming damage, once the barrier is broken, the champion that last hit the barrier will suffer Magic damage and get slowed by 80% which decays over 2.5 seconds.

Damage/Shield:

90 / 130 / 170 / 210 / 280

(+ 7.5% bonus health)

(+ 65% AP)
Dubstep

COST:

90 / 100 / 110 / 120 / 130

mana
Trebelion Unleashes Heavy Dubstep on all enemies in a large range, in a line.

Magic Damage:

90 / 130 / 170 / 210 / 280

(+ 90% AP)
Dropped Bass

COST:

100 / 150 / 200

mana

COOLDOWN:

180 / 160 / 150
Passive: Trebelion Passively generates stacks of his passive every 5 seconds, and has increased mana regen.

Magic Damage:

200 / 400 / 600

(+ 80% AP)

(10 stacks) Magic Damage:

220 / 440 / 660

(+ 88% AP)

(100 stacks) True Damage:

44 / 88 / 132

(+ 17.6 AP)

(100 stacks) Total Damage:

264 / 528 / 729

(+ 105.6% AP)

Active: After a 2 second channel, Trebelion drops the bass in a selected location within a range, this ultimate has different effects dependant on how many stacks of his passive he has. This ultimate Consumes all stacks regardless of how many you have, and doesnt give stacks after use.

Effects: 10 stacks = 10% increased Damage

25 stacks = 50% Slow for 2 seconds

50 stacks = Removes 30 seconds off all abilities after use (including itself)

75 stacks = Stuns for 2 seconds

100 stacks = 20% Damage added as true Damage (Applied after 10% increase)
Cite error: <ref> tags exist, but no <references/> tag was found