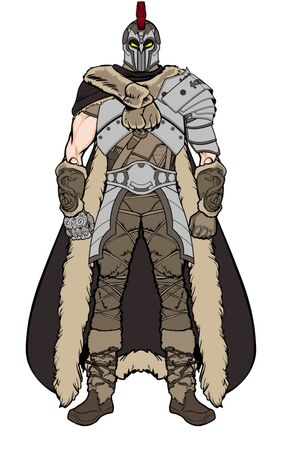 BEHOLD!
To the right is my recreation of
 Pantheon. Seeing how Pantheon comes from the tallest mountain in the lore, I thought it fitting to give him a more rugged, wintery look that looks the part without taking too much away from his original design. Overall, I'm quite pleased with the result.
To the left, Pantheon's Pool Party skin. I have him camouflage swimming trunks (makes sense for a dude who's big on war, doesn't it?) and made them blue, like his "skirt" is in-game. Then I gave him a towel to cover his head, just like all his helmets do in-game. I found the result to be quite amusing.
What do you think?
NOTE: I DID NOT DRAW PANTHEON. I MADE THESE PICTURES IN HEROMACHINE 3.
Ad blocker interference detected!
Wikia is a free-to-use site that makes money from advertising. We have a modified experience for viewers using ad blockers

Wikia is not accessible if you've made further modifications. Remove the custom ad blocker rule(s) and the page will load as expected.