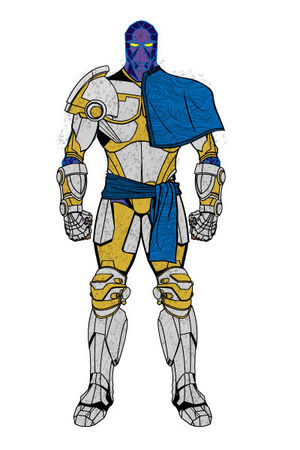 BEHOLD!
My recreation of
 Taric, with his armored form on the left and what he looks like underneath on the right. While he might not need an update as some of you might argue, I was inspired to do this after reading some comments on Taric's lore. So I decided to make the Gem Knight we all know and love into the Crystal Knight. It's not as good-looking as I would want it to be since I couldn't find any crystal armor or actual silvery colors, so I had to make due. Also, I did come up with a new lore for this design, but I'll reserve it for now.
What do you think?
NOTE: I DID NOT DRAW TARIC. I MADE THESE PICTURES IN HEROMACHINE 3.
Ad blocker interference detected!
Wikia is a free-to-use site that makes money from advertising. We have a modified experience for viewers using ad blockers

Wikia is not accessible if you've made further modifications. Remove the custom ad blocker rule(s) and the page will load as expected.