Stats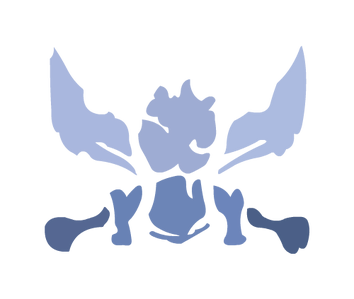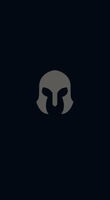 Molir
–  the Mana Breaker
---
Secondary Bar
Mana
Author
author missing
Latest Revision
Never
Molir, the Mana breaker is not a champion in the League of Legends.
Abilities
Influence: If an enemy champion is a manaless champion (e.g. Garen, Katarina), they gain a base 215 base mana which is increased by 35 for every level starting at level 1.

Being exposed to such amounts of magic has given Molir the ability to bestow upon his opponents that which he wishes to destroy, which is usually bad for them.

Discord: Nearby enemy champions have their mana regeneration decreased by 0.5% for every 1% of mana they are missing.
Manaburn

COOLDOWN:

16 / 15 / 14 / 13 / 12
Passive: Every 3rd consecutive attack against a champion, Molir will burn that target's mana, dealing a 80% of the mana lost as physical damage.

Mana Lost:

25 / 50 / 75 / 100 / 125

(+ 20% AD)

(+ 1.25% of enemy's maximum mana)

Physical Damage per Manaburn:

20 / 40 / 60 / 80 / 100

(+ 16% AD)

(+ 1% of enemy's maximum mana)

Active: Increases Molir's movespeed and enhances every attack to activate Manaburn for 5 seconds. Manaburn cannot proc while the active is on cooldown.

Molir's left blade, which strikes more than the flesh.

Movement Speed Increase:

15 / 20 / 25 / 30 / 35%
Spell Siphon

COOLDOWN:

12 / 11 / 10 / 9 / 8
Passive: Molir gains a stack of Spell Siphon whenever he attacks or a nearby enemy casts a spell, up to a maximum of 10. For every stack of Spell Siphon, Molir's attack speed and magic resist is increased. Stacks decrease by 1 per 3 seconds after being out of combat for 5 seconds.

Attack Speed per stack:

2 / 3 / 4 / 5 / 6%

Magic Resist per stack:

1 / 2 / 3 / 4 / 5

Max Attack Speed:

20 / 30 / 40 / 50 / 60%)

Max Magic Resist:

10 / 20 / 30 / 40 / 50

Active: Molir consumes all of his Spell Siphon stacks, dealing damage to the target enemy and consuming (reducing, uses, burns, idk) his/her mana. Amount of damage and amount of mana consumed is based on amount of stacks. Molir cannot regain stacks while this ability is on cooldown.

Molir's right blade, which drains its target's essence.

Physical Damage Dealt per Stack:

5 / 12 / 19 / 26 / 33

(+ 6.5% Bonus AD)

Mana Consumed per Stack:

4 / 8 / 12 / 16 / 20)

Max Physical Damage:

50 / 120 / 190 / 260 / 330

(+ 65% Bonus AD)

Max Mana Consumed:

40 / 80 / 120 / 160 / 200
Passive: Whenever an enemy's mana goes below 50%, he/she is dealt physical damage and a stun. If his/her mana goes below 25%, the stun and damage is increased by 50%. Enemies can only be stunned and damaged once every 8 seconds.

Overusage of one's abilities will lead to dire consequences.

Minimum Stun Duration:

0.4 / 0.6 / 0.8 / 1 / 1.2

Maximum Stun Duration:

0.6 / 0.9 / 1.2 / 1.5 / 1.8

Minimum Damage:

40 / 70 / 100 / 130 / 160

(+ 30% Bonus AD)

Maximum Damage:

60 / 105 / 150 / 195 / 240

(+ 45% Bonus AD)
Mana Purge

COOLDOWN:

140 / 120 / 100
Active: Molir send forth a shockwave that purges the target enemy's mana, burning 40% of his/her current mana and dealing a percentage of the amount of mana burnt as Physical Damage.

Molir's exceptional ability to destroy essences has the potential to disturb the very foundation of magic.

Percentage of Mana Lost Dealt as Damage:

20 / 35 / 50%