Iava, the Fairy Mage, is a custom champion for this contest.
The challenge:
Your champion's basic abilities must be spammable (no higher than 5 second base cooldown)
There must be some mechanic that restricts the champion's capability to spam in exchange for power (e.g. ramping costs and cooldowns in exchange for ranges and damage) or vice verse (continued spamming depreciates range, damage, etc).
Iava's basic abilities, besides Create, increase in power and effective cooldown for each Shard stack she has when she casts them, which are generated by Create.
Abilities
I was thinking of having more different Auras at first, but ehh. EFFORT. Plus this way there's less to know. 'Deals damage to enemies', 'protects allies and weakens enemies', with both fields hasting allies and slowing enemies that are going through it (like
 Command: Dissonance).
I can't think of any lore at this time, though.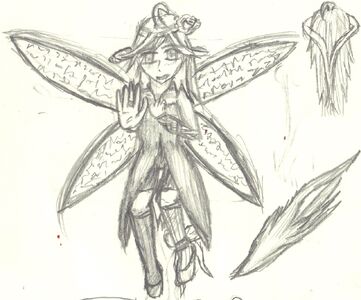 Ad blocker interference detected!
Wikia is a free-to-use site that makes money from advertising. We have a modified experience for viewers using ad blockers

Wikia is not accessible if you've made further modifications. Remove the custom ad blocker rule(s) and the page will load as expected.