The wiki's forums don't get enough traffic - and this will affect all of you.
Because the number of mobile readers is rapidly overtaking desktop readers - MediaWiki is currently in the process of create a slew of mobile-friendly formatting features. However - mobiles are generally portrait. While I can change the dimensions - for the content to also read on mobiles the number of columns can't really exceed one.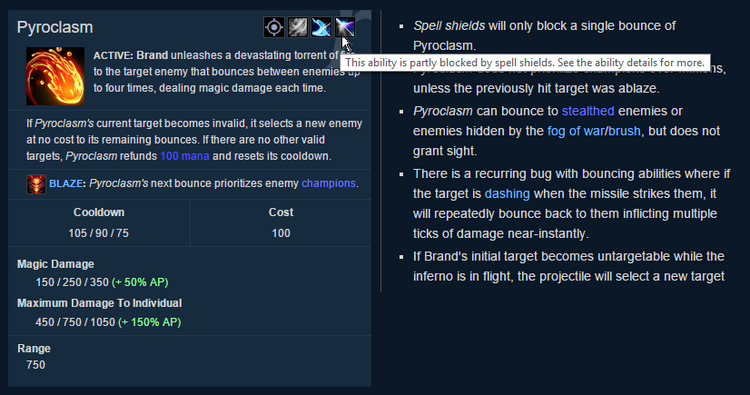 I've come up with a work around as shown above - the Ability Details column will appear beneath on mobiles. And it all looks good (barring a few bugs that have been reported and I'm awaiting a fix).
However - I need feedback from Desktop viewers to help perfect their experience.
New features:
Ability details are always visible (these will need condensing)
Range-type/Quicksilver/Projectile/Spellshield badges (are there any more you'd like?)
Things I'm unhappy with:
Cost, Cooldown and Range (looks particularly weird for abilities on champions with no cost)