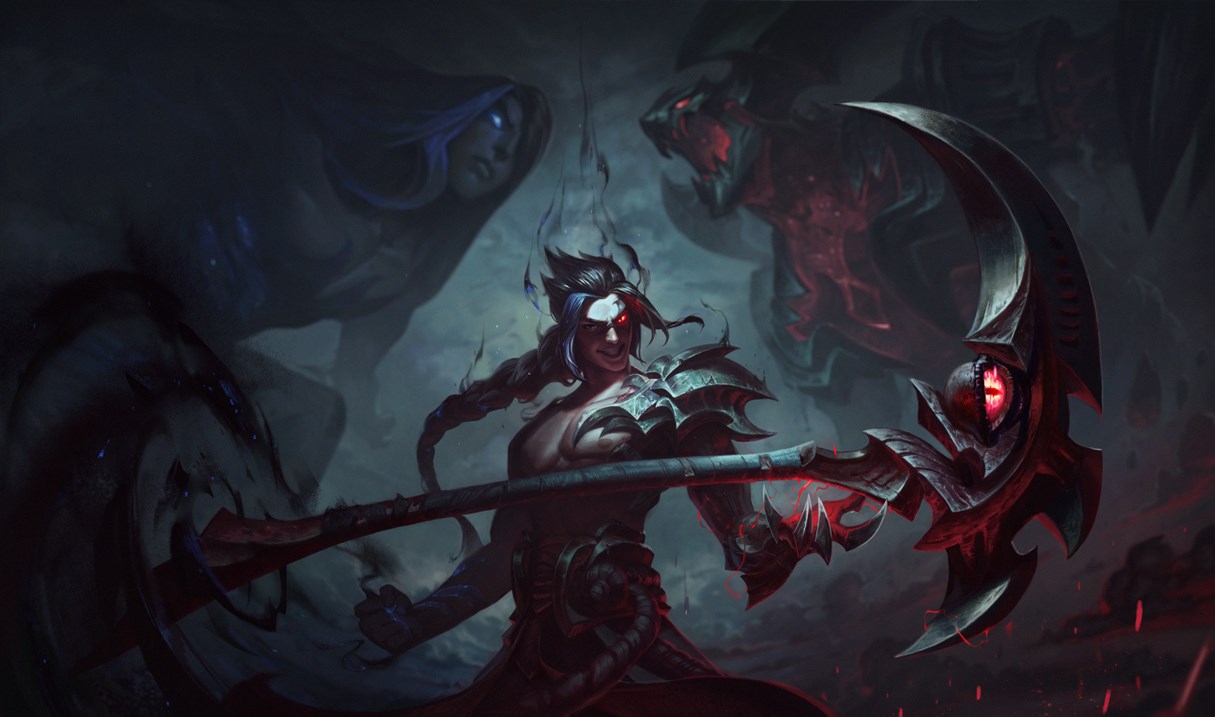 Exspes, The Shadow Isle Hunter is a custom champion in League of Legends.
Abilities
Every Time Exspes earns an Kill or Assist, he gains 15% / 20% / 25% / 30% bonus AD, and 10/20/30/40 bonus AP (stacks up to 4 times).

All stacks are lost every minute Exspes is not getting any Kills/Assists.

All Stacks are lost upon death.
Distant Contempt

COOLDOWN:

15 / 13 / 11 / 9 / 7
Active: Exspes marks an Enemy. After 5 seconds the mark will do Bonus Damage depending on how far away Exspes is from the marked Target. When the Mark is placed, Ravenous Souls and E become Soul Exhortation and E1 for 6 seconds.

Damage:

80 / 110 / 140 / 170 / 200

(+ 100% AD)

(+ 50% AP)
| | |
| --- | --- |
| Ravenous Souls | |
Active: Exspes sends out a group of Souls in a line in front of him, damaging and slowing enemies hit by 20% for 1.5 seconds.

Damage:

60 / 90 / 120 / 150 / 180

(+ 50% bonus AD)

(+ 25% bonus AP)
| | |
| --- | --- |
| Soul Exhortation | |
Active with Q: Exspes forces a Soul to stand at a place, making the area visible for the Duration. When an Enemy walks through the Soul he takes damage and the Soul is gone. While the Soul is still intact, Exspes can blink to it by reactivating this Ability.

Damage:

50 / 70 / 90 / 110 / 130

(+ 50% Bonus AP)
| | |
| --- | --- |
| Thirst for Blood | |
Active: Exspes gains Attack Speed for a short duration.

Attack Speed:

10% / 15% / 20% / 25% / 30%
| | |
| --- | --- |
| Unstoppable Will | |
Active with Q: Exspes gains Movement Speed for a short duration.

Movement Speed:

10% / 20% / 30% / 40% / 50%
| | |
| --- | --- |
| Arrive to Kill | |
Exspes gains invisibility for 3 seconds and teleports unseen to an allied Champion, slowing enemies within 600 Range of the Ally that he is teleporting to.

Slow Amount:

20% / 25% / 30%

Slow Duration:

1.5 / 2.5 / 3.5
Cite error: <ref> tags exist, but no <references/> tag was found