Comments

4
Champion Concept : Lobo, The Main Man
Lobo, The Main Man is a custom template champion in League of Legends.
Abilities
Theoretical Item Build
Quotes
Coming Soon !
Comments
Thanks for reading this blog !
See ya soon !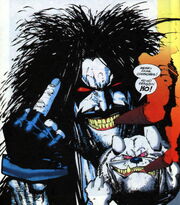 Use this link to make your own custom champion concepts: http://leagueoflegends.wikia.com/wiki/Special:CreateBlogPage?preload=User_blog:Mineko_Charat_Lucky/Behold,_a_Sandwich
Ad blocker interference detected!
Wikia is a free-to-use site that makes money from advertising. We have a modified experience for viewers using ad blockers

Wikia is not accessible if you've made further modifications. Remove the custom ad blocker rule(s) and the page will load as expected.