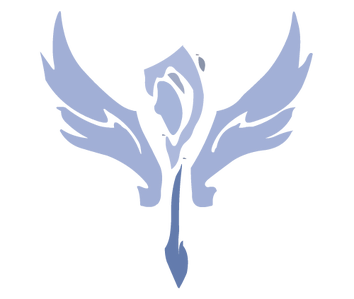 Serisaya
–  The Frost Mage
---
Secondary Bar
Mana
Author
author missing
Latest Revision
(Month) (Day), (Year)
Abilities
| | |
| --- | --- |
| | Serisaya's damaging abilities apply frost to her targets, reducing their movement speed and dash ranges by 25% for 3 seconds. Abilities that hit frozen targets have modified effects. |
Cold Wind

COST:

50 / 55 / 60 / 65 / 70

mana

COOLDOWN:

10 / 9 / 8 / 7 / 6
Active: Serisaya releases a cloud of ice particles which travel away from her in a line and expands as it travels, damaging all units hit. The cloud is initially 100 units wide and grows to be 350 units wide at the end of it's range, travelling at 800 units per second.

Magic Damage:

60 / 100 / 140 / 180 / 220

(+ 60% AP)

Frost Effect - Deep Freeze: Freezes units affected by frost solid, stunning them for two seconds.
Creeping Cold

COOLDOWN:

18 / 16 / 14 / 12 / 10
Active: Applies frost to a target unit and causes it to take additional magic damage whenever Serisaya or an allied champion damages it for the duration of the frost effect.

Magic Damage:

20 / 35 / 50 / 65 / 80

(+ 20% AP)

Frost Effect - Sap: Reduces the target's damage output instead of increasing it's damage taken.

Damage Reduction:

30 / 35 / 40 / 45 / 50%
Ice Lance

COST:

70 / 80 / 90 / 100 / 110

mana
Active: Serisaya throws a spike of Ice which applies frost to the first unit hit for twice the normal duration with double the effect.

Frost Effect - Shatter: If Ice Lance hits a target who is already effected by frost, it will shatter dealing massive damage and removing the frost effect.

Magic Damage:

100 / 150 / 200 / 250 / 300

(+ 80% AP)
| | |
| --- | --- |
| Ring of Frost | |
Active: Causes a ring of frost to expand from the center to the edge of a target 550 radius area over 0.75 seconds, damaging all enemy champions hit. After three seconds, all affected units are stunned for 1.5 seconds.

Magic Damage:

150 / 250 / 350

(+ 50% AP)

Frost Effect - Chain: If the ring hits a target already affected by frost, it deals additional damage to itself and nearby units when the stun takes effect.

Secondary Damage:

75 / 125 / 175

(+ 25% AP)

Area Damage:

100 / 150 / 200

(+ 40% AP)