Ad blocker interference detected!
Wikia is a free-to-use site that makes money from advertising. We have a modified experience for viewers using ad blockers

Wikia is not accessible if you've made further modifications. Remove the custom ad blocker rule(s) and the page will load as expected.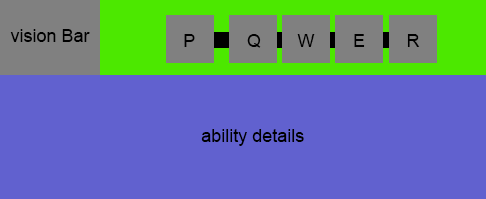 Vision Bar
The vision bar will change depending what's selected or clicked:
Youtube thumb
Range indicator (hover to get larger image).
Range indicator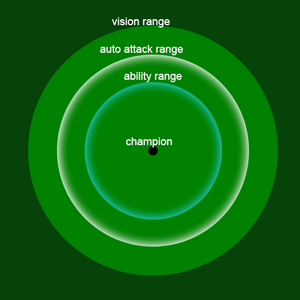 Ability Thumb
These thumbs are tab buttons that will change the content from the Vision Bar & Ability Details depending what's selected.
Other
Different Color for single & multi target damage. For example:
Morgana - Dark Binding
Magic Damage: 80 / 135 / 190 / 245 / 300 (+ 90% AP)
Morgana - Tormented Soil
Minimum Damage Per Half Second: 12 / 19 / 26 / 33 / 40 (+11% AP)