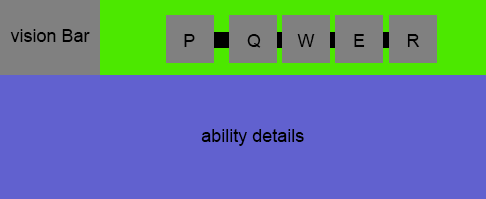 Vision Bar
The vision bar will change depending what's selected or clicked:
Youtube thumb
Range indicator (hover to get larger image).
Range indicator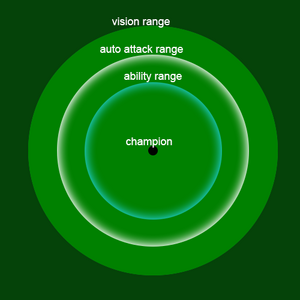 Ability Thumb
These thumbs are tab buttons that will change the content from the Vision Bar & Ability Details depending what's selected.
Other
Different Color for single & multi target damage. For example:
Morgana - Dark Binding
Magic Damage: 80 / 135 / 190 / 245 / 300 (+ 90% AP)
Morgana - Tormented Soil
Minimum Damage Per Half Second: 12 / 19 / 26 / 33 / 40 (+11% AP)
Ad blocker interference detected!
Wikia is a free-to-use site that makes money from advertising. We have a modified experience for viewers using ad blockers

Wikia is not accessible if you've made further modifications. Remove the custom ad blocker rule(s) and the page will load as expected.