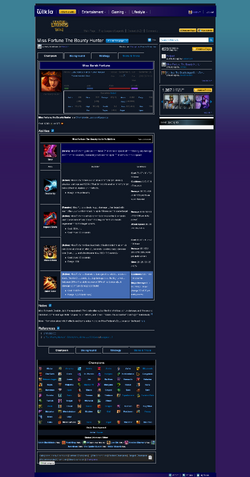 Hello my fellow editors, I'm bringing some good news. As you may or may not know the whole Wikia site is receiving a skin revamp. And you can see and interact with some wikis, like Red Dead Redemption, Glee, Recipies, etc. But you can also grab a sneak peek to the Skin I'm currently building for the new format.
If you have any suggestions want more information just leave a message in the comments section.
BTW some templates are having some reworks so that the work better with the new style.