Comments

17
Touhou LoL - Sakuya, the Perfect and Elegant Maid
Sakuya, the Perfect and Elegant Maid is a custom Touhou champion in League of Legends.
Abilities
Notes and Nonsense
Sakuya is Remilia's most loyal servant, and is the only human living in the Scarlet Devil Mansion. Her ability to manipulate time ranges from slowing, accelerating and stopping time (but not reverse time), combine that with her preference for knives, she is a deadly opponent. Sakuya's kit is an AD assassin-esque build, using time stop as her signature crowd control. Time stop cannot be affected by tenacity (well duh, time is the same for everyone), and not only works similar to a stun, all projectiles and attacks already released by the affected target, along with cooldowns, are paused until time stop is over.
Theoretical Item Build
Quotes
Upon selection
Attacking
Movement
Taunt
Joke
Meh, I'll put up this and Yuuka's quotes when I have the time... Mineko Charat Lucky (talk) 18:10, July 15, 2013 (UTC)
Awesome Music Time
Luna Clock ~ Luna Dial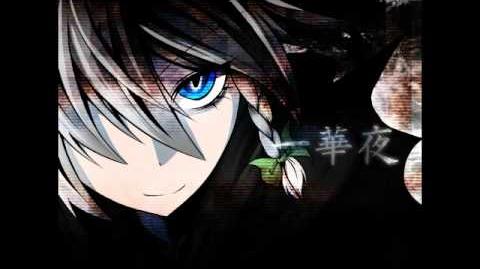 The Maid and the Pocket Watch of Blood
Mineko Charat Lucky's Concepts
Touhou
Magic the Gathering
Sandwich and Friends
Ad blocker interference detected!
Wikia is a free-to-use site that makes money from advertising. We have a modified experience for viewers using ad blockers

Wikia is not accessible if you've made further modifications. Remove the custom ad blocker rule(s) and the page will load as expected.