Comments

8
Touhou LoL - Yuuka, Flower Master of Four Seasons
Yuuka, Flower Master of Four Seasons is a custom Touhou champion in League of Legends.
Abilities
Notes and Nonsense
Yuuka has the power to control flowers, but that's not what she's known for. Being a youkai who lived for so long, she has amassed considerable amounts of magic power, and brute strength to accompany it. She is also slow, but that's backed up with her strength.
Theoretical Item Build
Quotes
Upon selection
Attacking
Movement
Taunt
Joke
Do keep an eye on this concept for future quotes and other stuff, I am currently busy at the moment. Mineko Charat Lucky (talk) 07:41, July 13, 2013 (UTC)
Awesome Music Time
Faint Dream ~ Inanimate Dream
Gensokyo, Past and Present ~ Flower Land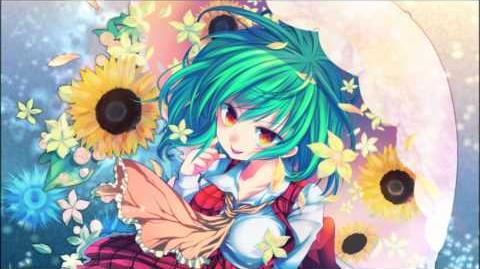 Mineko Charat Lucky's Concepts
Touhou
Magic the Gathering
Sandwich and Friends
Ad blocker interference detected!
Wikia is a free-to-use site that makes money from advertising. We have a modified experience for viewers using ad blockers

Wikia is not accessible if you've made further modifications. Remove the custom ad blocker rule(s) and the page will load as expected.