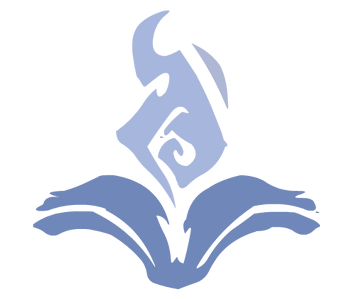 Galed
–  The Furious Mage
---
Secondary Bar
Fury
Author
author missing
Latest Revision
TBA
Galed is a custom champion.
Abilities
Edit
Passive: Your abilities and basic attacks generate fury. When you have 100 fury, your next basic ability will consume it to critically strike, dealing 50% more damage (NOT increased by critical damage modifiers) and applying aditional effects.

Basic attacks generate 1 fury (5 fury from champions).
| | |
| --- | --- |
| Fireball | |
Active: Galed launches a fireball to the target 200-radius area, dealing magic damage to all enemies hit, and generating 2 fury for every enemy hit (5 fury from champions).

Magic Damage:

40 / 65 / 90 / 115 / 140

(+ 60% AP)

Critical strikes deals additional magic damage every second to all enemies that stand in the area for up to 5 seconds, but no longer generates fury.

Critical Strike Magic Damage:

60 / 97.5 / 135 / 172.5 / 210

(+ 90% AP)

DoT Magic Damage per second:

(7% AP)

DoT total Magic Damage:

(35% AP)

Maximum Magic Damage:

60 / 97.5 / 135 / 172.5 / 210

(+ 125% AP)
| | |
| --- | --- |
| Magic Spear | |
Active: Galed launches a magic spear in a line, dealing damage to the first target hit and generates 10 fury (15 fury for champions)

Magic Damage:

50 / 70 / 90 / 110 / 130

(+ 50% AP)

Critical strikes heal a nearby injured ally champion for 200% of the base damage of the critical strike, but no longer generates fury.

Critical Strike Magic Damage:

75 / 105 / 135 / 165 / 195

(+ 75% AP)

Critical Strike Heal:

150 / 210 / 270 / 330 / 390
Magic Scream

COOLDOWN:

20/18.5/17/15.5/14
Active: Galed screams, slowing all nearby enemy units for 2 second. Cannot be cast if no enemy champions are in range and generates 6 fury for each enemy champion hit.

Slow:

20 / 30 / 40 / 50 / 60 %

Critical strikes stuns, and after the stun expires, apply the slow effect for the full duration. It also refunds 50 fury.

Critical Strike Stun Duration:

0.5 / 0.75 / 1 / 1.25 / 1.5
| | |
| --- | --- |
| Magic Storm | |
Active: Galed summons a magic storm at the target 500-radius area that deals instant damage and lasts for 5 seconds. Enemy units who enter the storm are marked as vulnerable for 3 seconds (champions only can be marked one time). Abilities are treated as critical strikes against vulnerable enemies, but don't consume the fury.

Magic Damage:

50 / 150 / 250

(+ 50% AP)