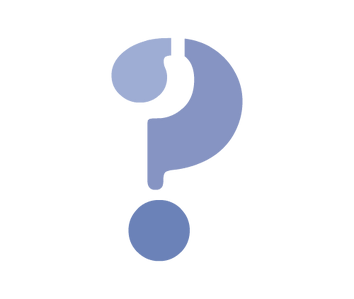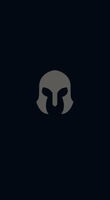 Secondary Bar
Mana
Author
author missing
Latest Revision
N/A
Role(s)
To be announced., {{{alttype}}}
Abilities
Edit
[[File:P .png|64px|link=]]

This Gnome has 2 characteristics; The War Gnome and the Hope Gnome. War Gnome focuses in burst damages and Hope Gnome focuses on healing spells. On level 1 he can change his characteristics in his ultimate abillity.

War Gnome Passive : He gain 50% bonus magic penetration based on his missing health.
Hope Gnome Passive : His healing abillities gain 73% more effects depend on his missing health.
Power of War 

COST:

60 / 70 / 80 / 90 / 100

{{{costtype}}}

COOLDOWN:

9 / 8 / 7 / 6 / 5
Active: Releases a destructive wave in a target lane. It will deal magic damage in every untit it encounter and target will loose flat bonus AD and AP for 4 seconds.

Magic damage:

70 / 110 / 150 / 190 / 230

(+ 70% AP)




Flat Bonus AD and AP reduction:

30 / 35 / 40 / 45 / 50
Power of Hope 

COST:

60 / 70 / 80 / 90 / 100

{{{costtype}}}

COOLDOWN:

9 / 8 / 7 / 6 / 5
Active: Releases a light wave in a target lane, it will heal in every ally it encounter and allies will gain flat AP and AD. 

Heal:

80 / 110 / 140 / 170 / 200

(+85% AP)




Bonus AD and AP:

30 / 35 / 40 / 45 / 50
Blooded Souls

COOLDOWN:

13 / 12 / 11 / 10 / 9
Active: Cast a soulful spell in the target area, enemy inside the area will loose percentage of their armor and magic resistance plus additional debuff per second if the target stays in the area. Area will lost after 8 seconds.

Percent of armor and magic resistance debuff:

15% / 20% / 25% / 30% / 35% 




additional debuff per second:

2% / 2.5% / 3% / 3.5% / 4% 
Grace 

COOLDOWN:

13 / 12 / 11 / 10 / 9
Active: Cast a peaceful spell in the target area, ally inside will gain percentage of bonus armor and magic resistance, ally staying inside will gain additional percentage of bonus armor and magic resistance.

Percent of armor and magic resistance buff:

15% / 20% / 25% / 30% / 35% 




additional buff per second:

2% / 2.5% / 3% / 3.5% / 4% 
Revenge

COOLDOWN:

10 / 9 / 8 / 7 / 6
Active: cast a forceful wave in the target area which deal magic damage and slows all damaged unit by percentage of their movement speed for 3 seconds.

Magic damage:

70 / 120 / 170 / 220 / 270

(+ 85% Bonus AP)




Slow:

25% / 30% / 40% / 50% / 60%
Peace

COOLDOWN:

10 / 9 / 8 / 7 / 6
Active: Cast a spell in the target area which heal allies or him inside and enemy inside will also increase the duration of their crowd control effects and offensive debuff.

Magic damage:

70 / 120 / 170 / 220 / 270

(+ 85% AP)




Debuff amplification:

30% / 35% / 40% / 45% / 50%
| | |
| --- | --- |
| Change Stance | |
| | |
| --- | --- |
| [[File:R .png|64px|link=]] | Active: Changes his characteristics between War Gnome and Hope Gnome Form.  |