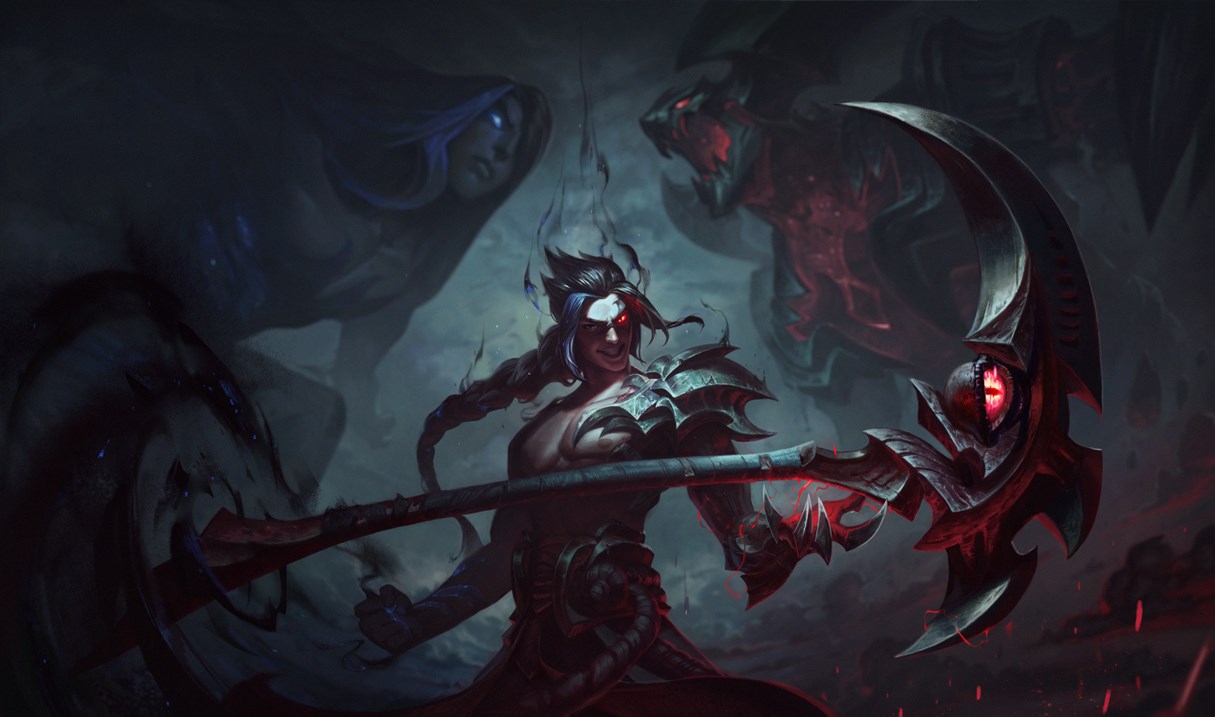 Florre, the Fanged Night is definitely a champion in League of Legends if you believe hard enough.
Abilities
Florre uses Bloodlust as her resource, which fills as she deals or takes damage, up to a maximum of 100. For every point in Bloodlust, she gains 0.5% lifesteal.

Bloodlust is used to enhance her abilities.
Vampire's Kiss

COOLDOWN:

7 / 6 / 5 / 4 / 3
Active: Florre sinks her fangs into the target, dealing physical damage and healing herself for 50% of the damage done.

Physical Damage:

70 / 100 / 130 / 160 / 190

(+ 75% bonus AD)

If Florre has 50 or more Bloodlust she consumes 50 Bloodlust to deal the damage of Vampire's Kiss in an area around the target. Florre is healed for only 10% of the area damage.
| | |
| --- | --- |
| Feeding Frenzy | |
Passive: Florre's abilities apply a percentage of her lifesteal.

Lifesteal:

10 / 20 / 30 / 40 / 50%

Active: Florre is consumed with hunger, increasing her attack speed for 3 seconds and increasing her Bloodlust generated.

Attack Speed:

20 / 25 / 30 / 35 / 40%
Crimson Wings

COOLDOWN:

22 / 20 / 18 / 16 / 14
First Cast: Florre takes to the sky for up to 4 seconds, increasing her movement speed, ignoring unit collision and revealing a large area around her.

Movement Speed:

20 / 30 / 40 / 50 / 60% movement speed

Second Cast: Florre dives onto the target, cancelling the effects of Crimson Wings, dealing physical damage and stunning them for longer the further away she dives from.




If Florre has more than 50 Bloodlust she consumes 50 Bloodlust to stun and damage enemies in an area around the target.

Physical Damage:

90 / 110 / 130 / 150 / 170

(+60% AD)

Minimum Stun Duration:

0.5 seconds

Maximum Stun Duration:

1.5 seconds
| | |
| --- | --- |
| Scarlet Deluge | |
Florre calls down a torrent of blood on herself that damages and slows enemies in the area by 75% for 3 seconds.

Initial Magic Damage:

150 / 250 / 350

(+70% AP)

For the next 8 seconds, Florre and champions hit by the original torrent are surrounded by blood storms that deal damage to and slow nearby enemies.




An enemy can only be affected by one blood storm at a time.

Storm Magic Damage:

25 / 45 / 65

(+15% AP)

per second
Cite error: <ref> tags exist, but no <references/> tag was found