Izael, The Pit Lord
is a custom champion in
League of Legends
.

Champion discation on the league of legends forum [1]
Abilities
Edit
Hellground – dark, hottest and most unpleasant place of evil creatures that are lurking for food all over the place. The smartest of these beings are trying to control each other to dominate on this corrupted place. One of such beings was Izrael, the Pit Lord who lived deeply in caves of Hellground. By controlling the hellfire from the depth of his cave, he manage to create an armor and a weapon that was an unstoppable force to his domination. By Enslaving demons he began to create his own army and kingdom, to rule the Hellground by his terrify hand.
The rule of Izael ended one day, when some ancient cult of demon eaters tried to feast on his flash, by summoning him in to the upper world. They couldn't control Izael rage and unfortunately they died in hellfire. Raging and destroying all what he saw, he couldn't come back in his Hellground. With the summoner's help people of Valoran stopped this menace and forced Izael to go on the Fields of Justice as punishment for his acts.
«They will burn in my hellfire» - Izael, the Pit Lord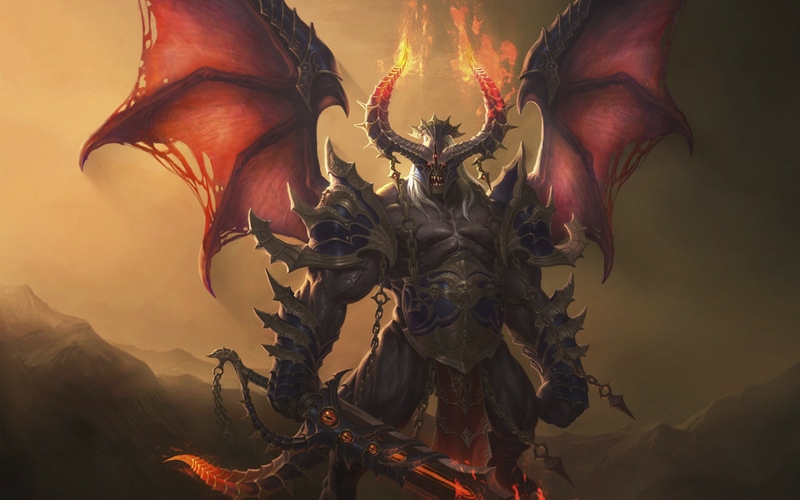 List of changes
Edit
Name of Ability Fire Lasso change to Fire Lash
Name of Ability Crushing Blow change to Shattering blow
Added icons and image
Some changes in Shattering Blow and Fire Lash